Good news for the Pond
Members and friends gathered for the Friends of Georgica Pond (FOGP) Annual Meeting on Sunday, August 27, 2023. The venue was the Creeks, the historic estate of Ronald Perelman and FOGP board member Anna Chapman. Guests enjoyed coffee and a light breakfast and the beautiful summer day.
President, Priscilla Rattazzi opened the meeting and reported on the excellent year for water quality at Georgica Pond. FOGP's program, which started eight years ago, and includes the aquatic weed harvester, is really working, thanks to the generous support of our members. FOGP is 100% privately funded and must raise $500,000 every year.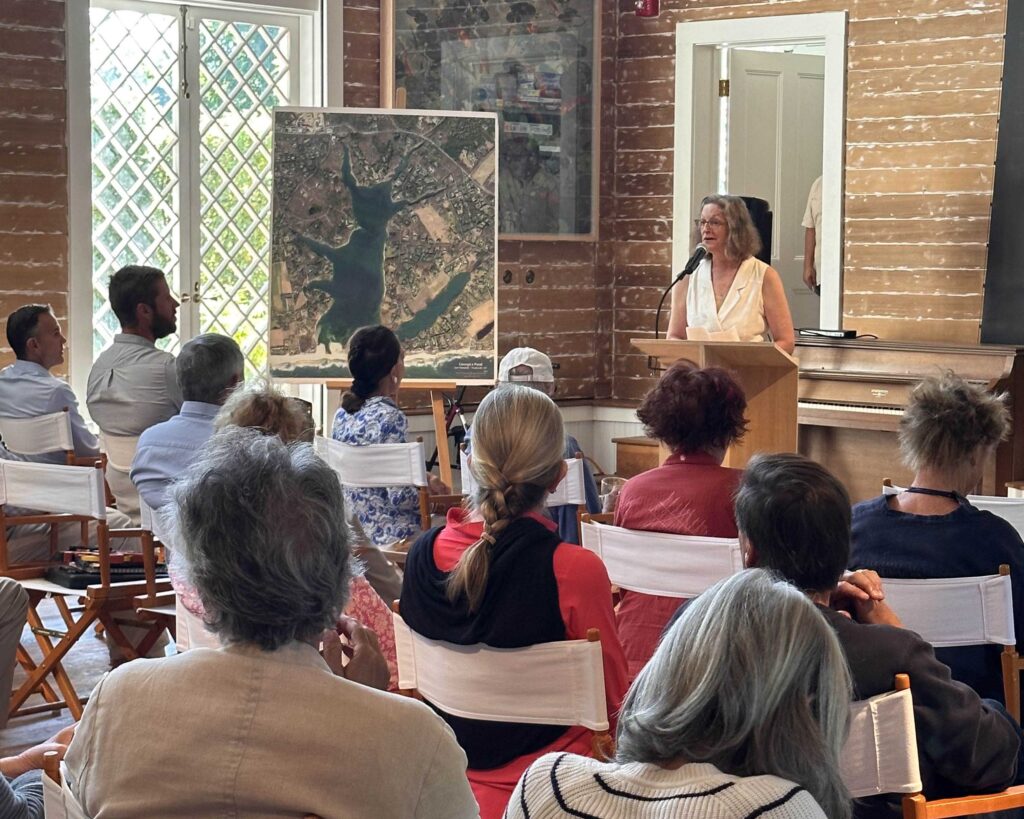 Executive Director, Sara Davison acknowledged the partners and elected officials in the audience and updated the group on our work with the Coalition to Stop the Wainscott Commercial Center, which is objecting to a 50-lot commercial/industrial subdivision directly north of Georgica Pond. The developer's Draft Environmental Impact Statement (DEIS) is badly flawed and must be significantly revised and supplemented. This will be a long battle, and FOGP believes a better outcome would be a public open space purchase.
The first speaker was PhD candidate Stephen Heck from the Peterson Marine Community Ecology Lab at Stony Brook University. Working with Dr. Bradley Peterson, Steve has been a key player in the Georgica Pond biodiversity monitoring. Steve reported on the trends in fish and blue crab populations at the pond.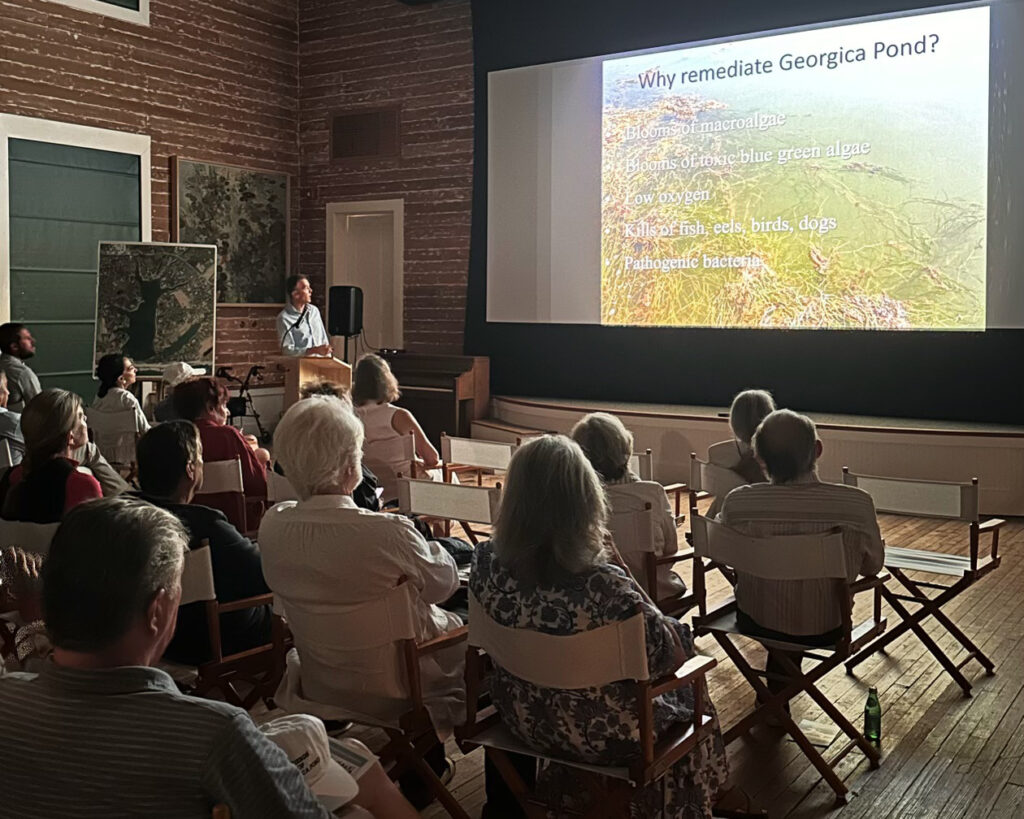 The last speaker was FOGP's science advisor, Dr. Christopher Gobler. Dr. Gobler is the Endowed Chair of Coastal Ecology and Conservation at SoMAS at Stony Brook University. He is also the director of the NYS Center for Clean Water Technology (CCWT) at Stony Brook University. Vital water quality parameters including blue-green algae counts, dissolved oxygen, Ph, salinity, and total chlorophyll have all been good this year. Dr. Gobler reviewed the technological advances in wastewater treatment emerging at the CCWT and introduced Thomas Varley, the Watershed Manager for Georgica and Sagaponack Ponds. Tom is meeting with homeowners throughout the watershed and assisting them with upgrading their septic systems to the low-nitrogen (I/A) systems. His service is free of charge and partially funded by the Peconic Land Trust.
Both presentations can be viewed on our website.