No More Excuses
The wait is over. Septic incentive program grants are no longer taxable! Due to a political bungle, the septic improvement program grants from the State, County and Town have to date been taxable. Thanks to some skillful negotiating and political pressure, the IRS has finally ruled that the grants are no longer taxable. And why should they be? When a homeowner accepts a financial incentive to do something important to improve the environment, they should not be taxed. Even folks who have already installed their systems and paid the tax can file an amended tax return and recoup their money.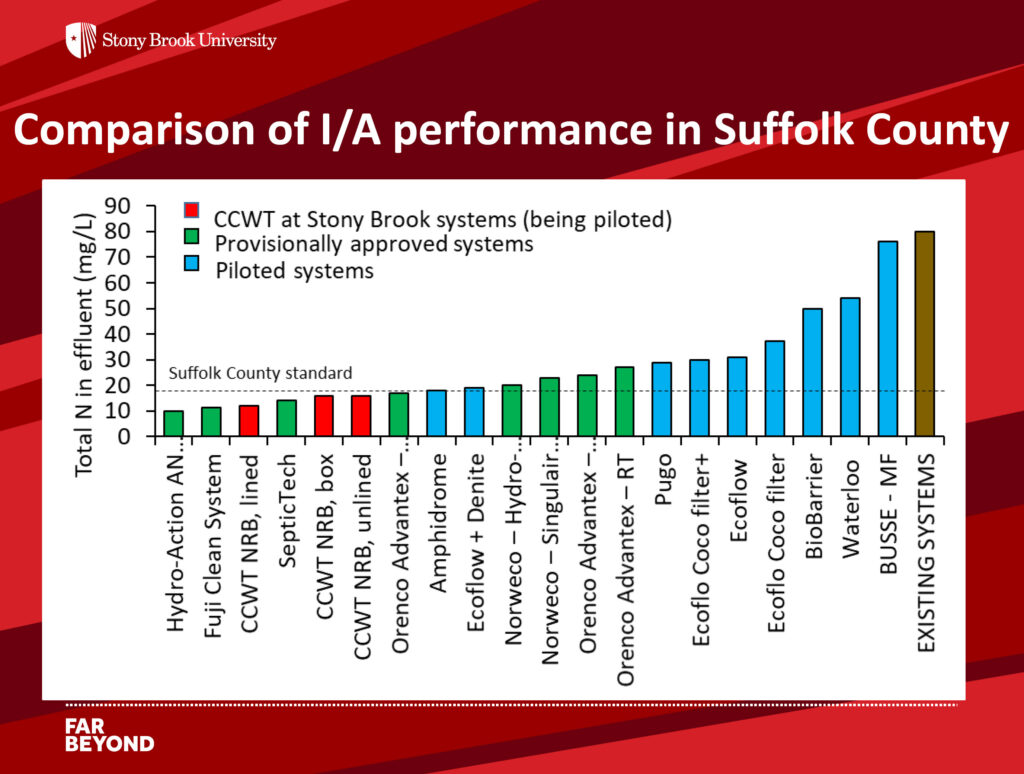 To help improve Georgica Pond's water quality, there is no more important thing you can do than upgrade your conventional septic system to a low-nitrogen, innovative/alternative system (I/A). These systems reduce the nitrogen concentration in your wastewater to a minimum of 19 mg/liter and if functioning properly, much lower, compared with 60-80 mg/liter from conventional systems. Remember, nitrogen is the key nutrient that causes harmful algae blooms in Georgica Pond.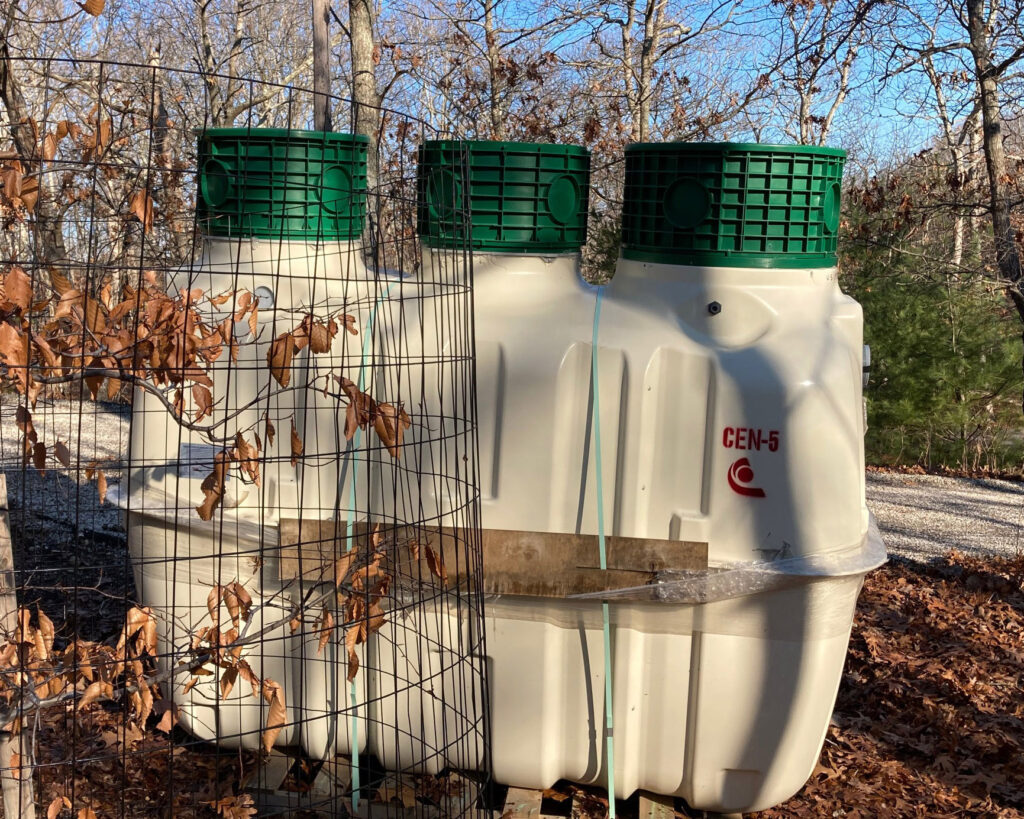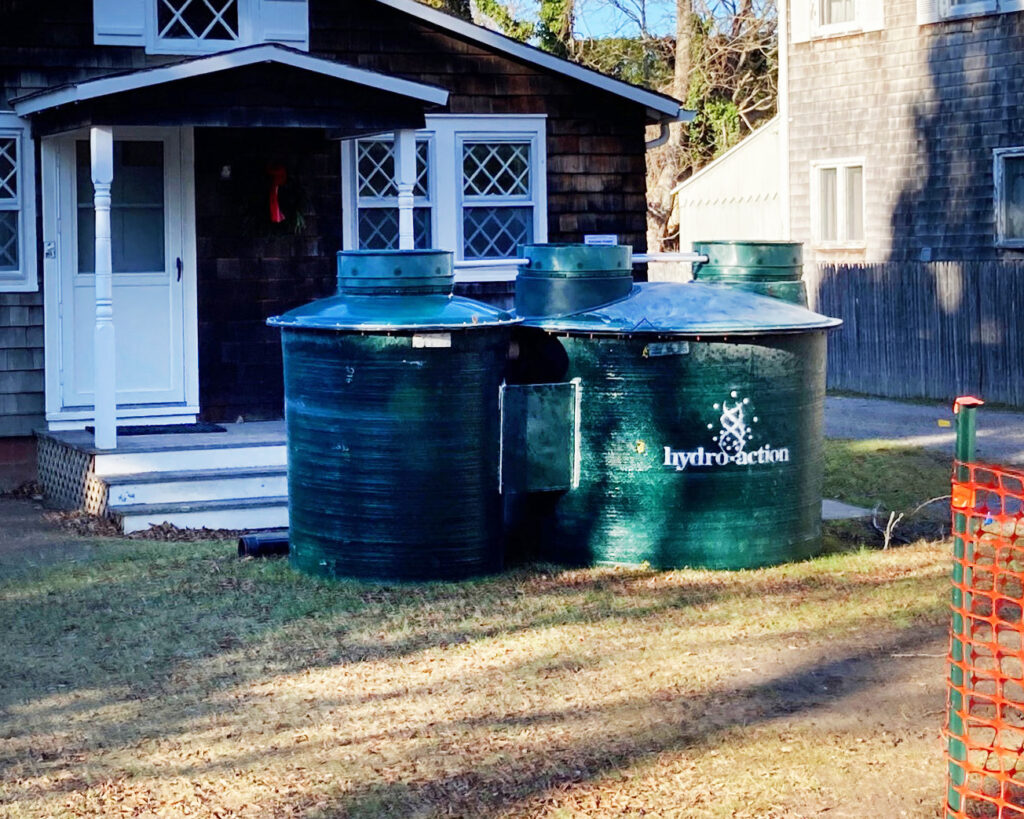 A Fuji Clean tank and Hydro-Action tanks, two of the brands that have been approved by Suffolk County are shown here ready for installation.
Many people worked to undo the tax liability including the Suffolk County Executive Steve Bellone and his administration and New York Senator Chuck Schumer.
Schumer commented,
"…I am proud to announce that we secured a determination from the IRS declaring once and for all that Suffolk Septic Improvement Program (SIP) grants are, in fact, tax exempt and that there is an avenue to reimbursement for those who already made tax payments. At my urging, the USDA previously agreed that Suffolk's septic improvement grants should be tax exempt, and now the IRS has agreed. This new ruling supports homeowners who have done their part to reduce nitrogen pollution and ensures that future participants won't be unduly taxed. I'm glad the Feds heeded my call to green light the SIP's tax exemption in a huge win for homeowners and Long Island's environment."
According to Newsday, more than 1,000 Suffolk County homeowners have already installed the septic systems and can now file amended tax returns to get reimbursed. Here in East Hampton, a whopping 442 homeowners have received grants.
Town Supervisor Peter Van Scoyoc commented,
"Imposing a tax burden on property owners who choose to install the low-nitrogen systems that protect our ground and surface waters from contamination was not only unfair but, understandably, created a disincentive for participation in the program. Removal of outdated septic systems is a key element in restoring the health of our ground and surface waters and benefits our entire community. I am hopeful, now that the tax issue has been resolved, that many more East Hamptoners will improve the water quality in our community by availing themselves of the septic grants programs."
Friends of Georgica Pond Foundation encourages you to put this goal at the top of your list of resolutions in 2023.
Happy New Year!