Alternatives to asphalt and concrete
As the South Fork of Long Island experiences yet another growth spurt, it is troubling to think about all of the additional paving in the form of driveways, pathways, and more that come with new residential and commercial development. The more ground surface that is paved, the fewer places there are for stormwater to recharge into the ground. This leads to flooding and direct runoff into our precious nearshore water bodies such as Georgica Pond. Combined with the fact that rainstorms in the northeast are becoming more severe and more frequent as the planet warms, the New York State DOT has approved and promotes pervious paving as an option to counteract this threat.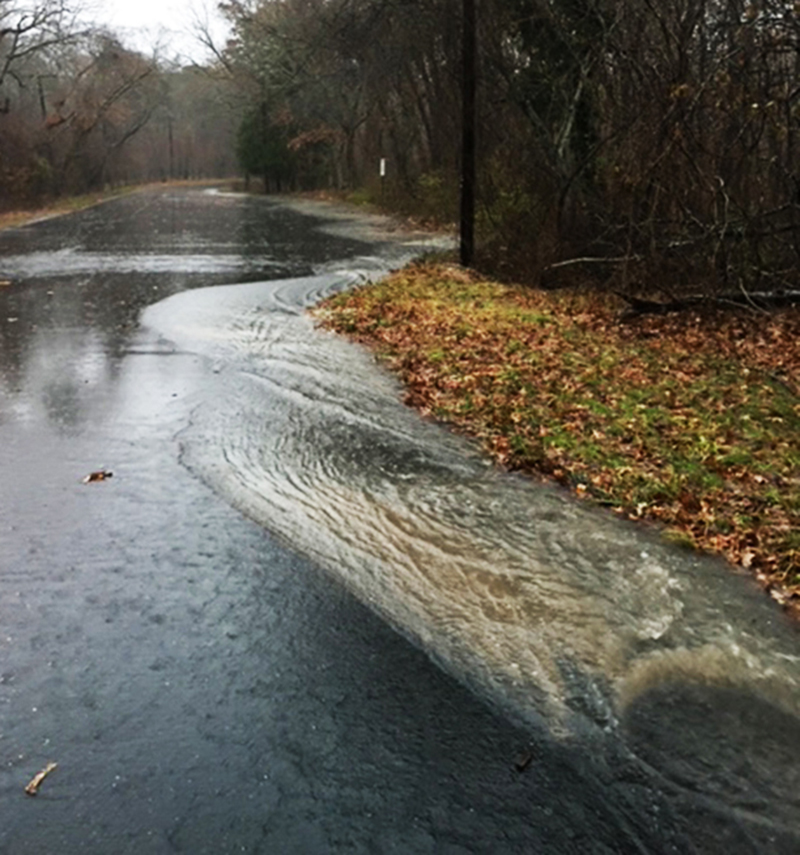 There are now better options when paving is required, and we encourage all homeowners to evaluate how pervious or porous paving could be used instead of impervious paving. At the same time, municipalities need to be planning for and installing as much pervious pavement as possible. Pervious or porous paving allows water to pass through the material rather than run off over the material. There are limits to where pervious paving can be used and one of them is high traffic and heavy load areas.
Multiple Options
A variety of pervious/porous materials and products are currently available for paving:
Permeable asphalt/concrete. By varying the composition, increasing the amount of sand, and reducing the amount of fine materials, air spaces are created which allow for water to flow through. These materials are installed differently from conventional concrete and asphalt and can also include perforated pipe to transport water. Pervious asphalt is very suitable for parking lots but needs to be vacuum swept several times a year. The New York State DOT has installed pervious asphalt parking lots at the Long Island Welcome Center on the Long Island Expressway at Dix Hills and at the Setauket-Stony Brook bike path.
Concrete Block Pavers. These are very suitable for many situations including driveways, parking areas, road shoulders, roadway medians, sidewalks, pools, and patios. The Village of Sag Harbor recently installed pervious concrete block pavers in parking areas along Bay Street. The project was funded with an East Hampton Community Preservation Fund grant and the Village of Sag Harbor with the goal of recharging stormwater runoff before it enters Sag Harbor Bay. Mary Ann Eddy, the Chair of the Sag Harbor 'Harbor Committee' commented "the project has been well received by the community and it has helped reduce flooding on Bay Street."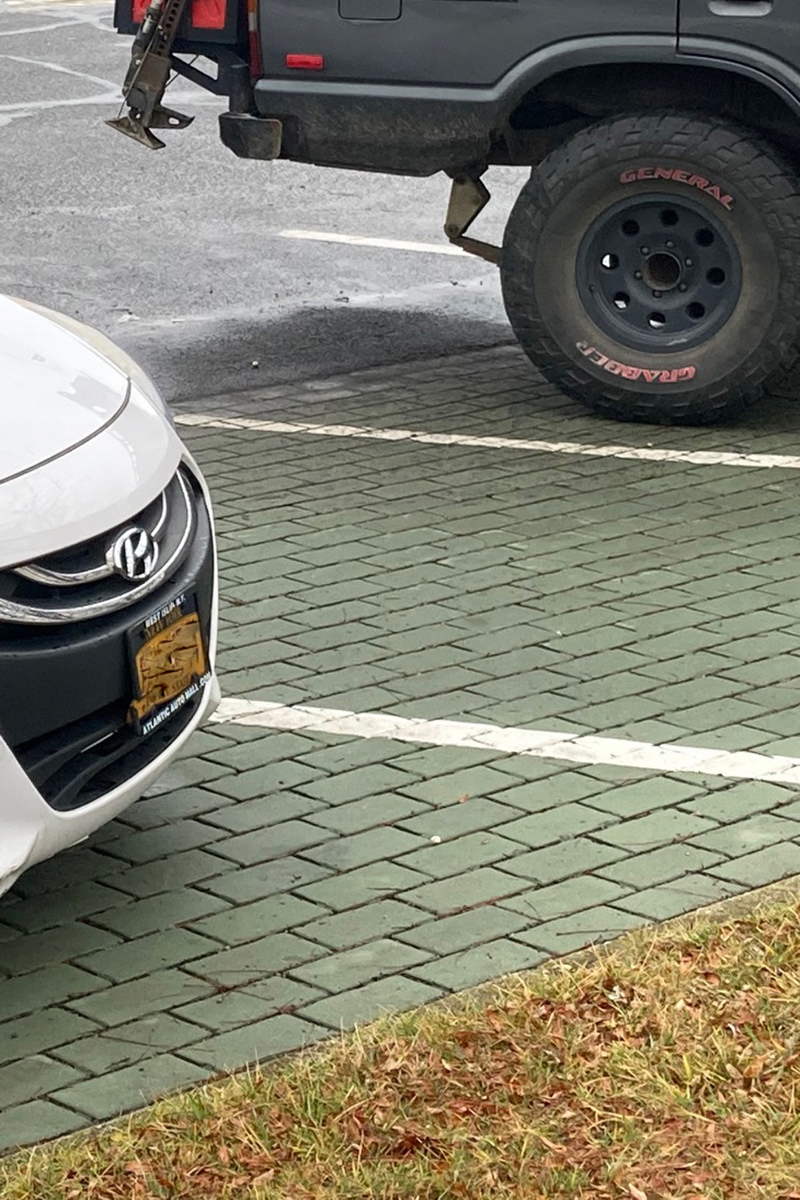 Permeable Grid Pavers. Instead of a solid paver, grid pavers can have patterns and designs which incorporate paving and openings to further facilitate recharge. Grass can grow through the pavers creating interesting geometries. These products are ideal for areas of spillover parking, driveways, and pathways.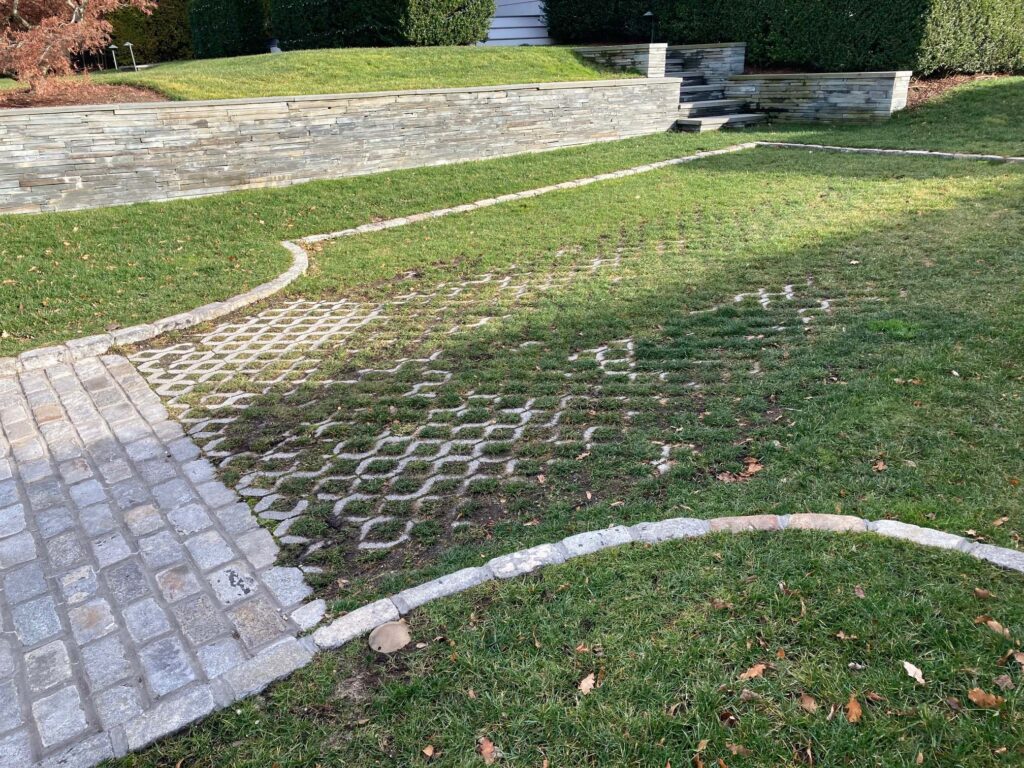 Plastic Grid Pavers. These should be used in low traffic areas and are filled in with stones or grass. They are often made of recycled plastic which is an added bonus. They can be installed very quickly and cost a lot less than conventional concrete. The Village of Sagaponack installed plastic grid pavers at the Sagg Pond boat launch at Sagg Bridge during the bridge replacement in 2016. According to the Village staff, the plastic grid has stabilized a formerly muddy, unappealing, and eroded access.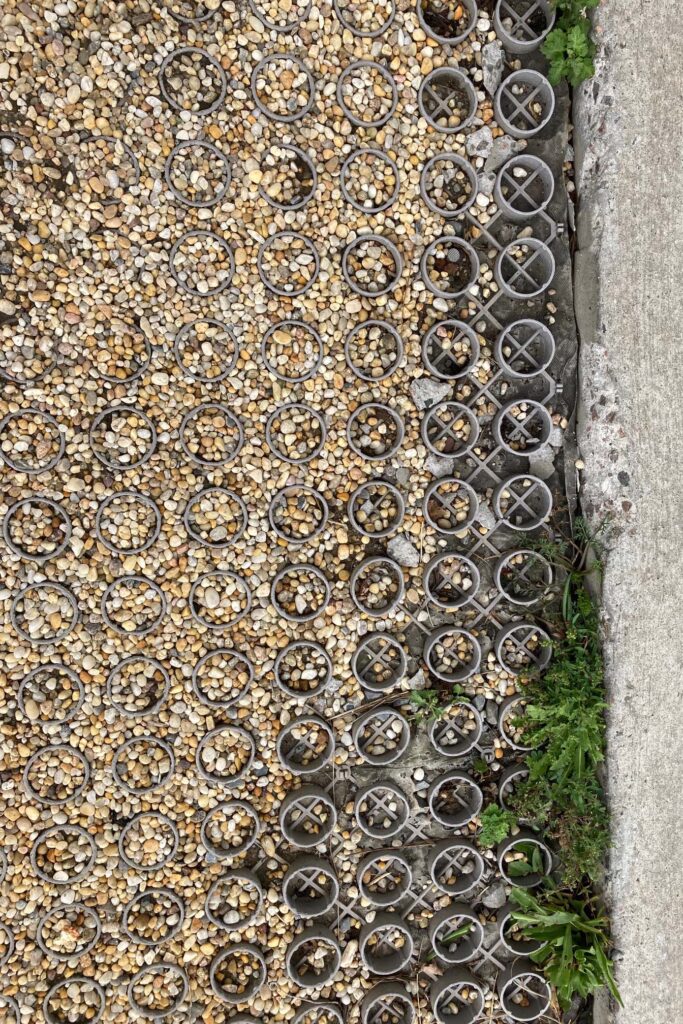 Clamshell or Oyster shell. In many areas along the coast where clam and oyster shells are plentiful, using them as driveway paving is traditional and has a distinct aesthetic. The driveway at the Mulford Farm in East Hampton Village is paved with clamshells. Crushed stone or pea gravel is more typical around East Hampton.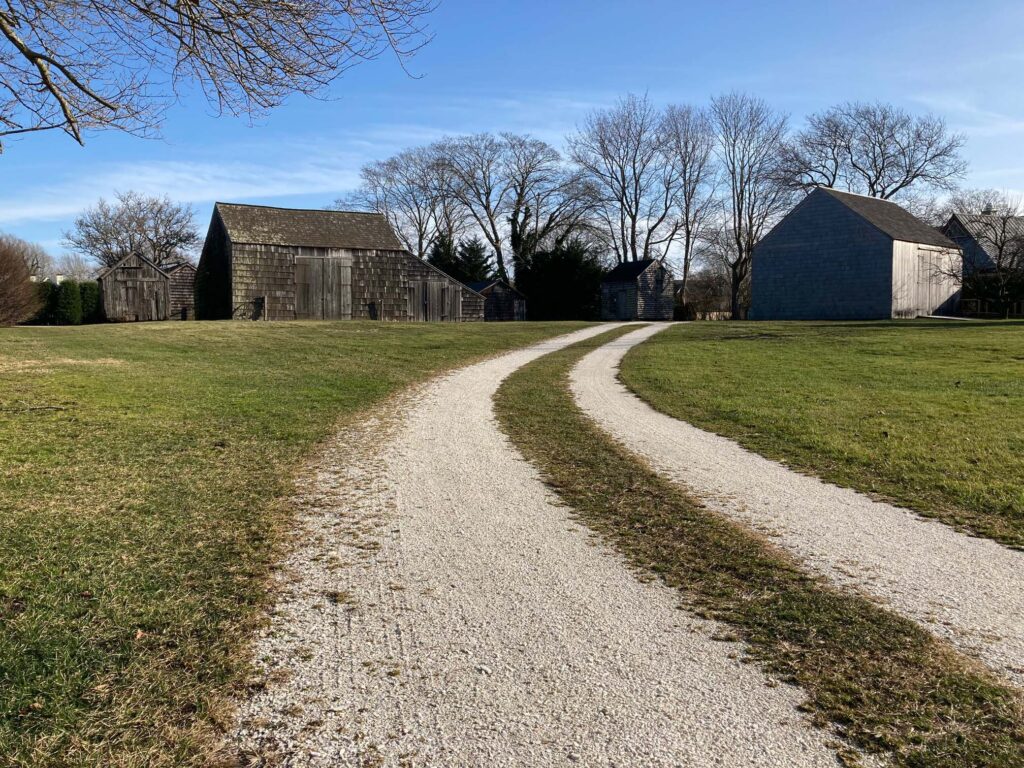 Pervious paving/pavers will be part of new plans to reduce stormwater runoff into Georgica Pond at both the Cove Hollow access point and the Rt. 27 Rest Stop kayak launch. They are just part of larger plans that will include re-vegetation, bioswales, and drainage diversions.
What can you do on your own property to reduce impervious paving? When your driveway is due for an overhaul, why not consider a more pervious alternative? If you are thinking about a new terrace or patio, look into pervious pavers instead of cement? As individual property owners, we can all take small steps to improve the water quality of Georgica Pond.