Dani Opatovsky, Landscape Design Intern
We are thrilled to report that Danielle 'Dani' Opatovsky has joined our crew this summer. We have teamed up with the talented landscape designer Abby Lawless of Farm Landscape Design in East Hampton to host Dani who is helping on a number of projects. A graduate of Smith College, Dani is now in the graduate program of landscape design and environmental planning at UC Berkeley. She is collecting data on vegetative buffers surrounding water bodies including Georgica Pond. To do this, she is conducting a series of interviews to find out what works and what doesn't—and the necessary collaboration between all the stakeholders—regulators, designers, homeowners and installers. Her significant technical skills are also being put to use to create some "what if" scenarios for threatened areas around the Pond.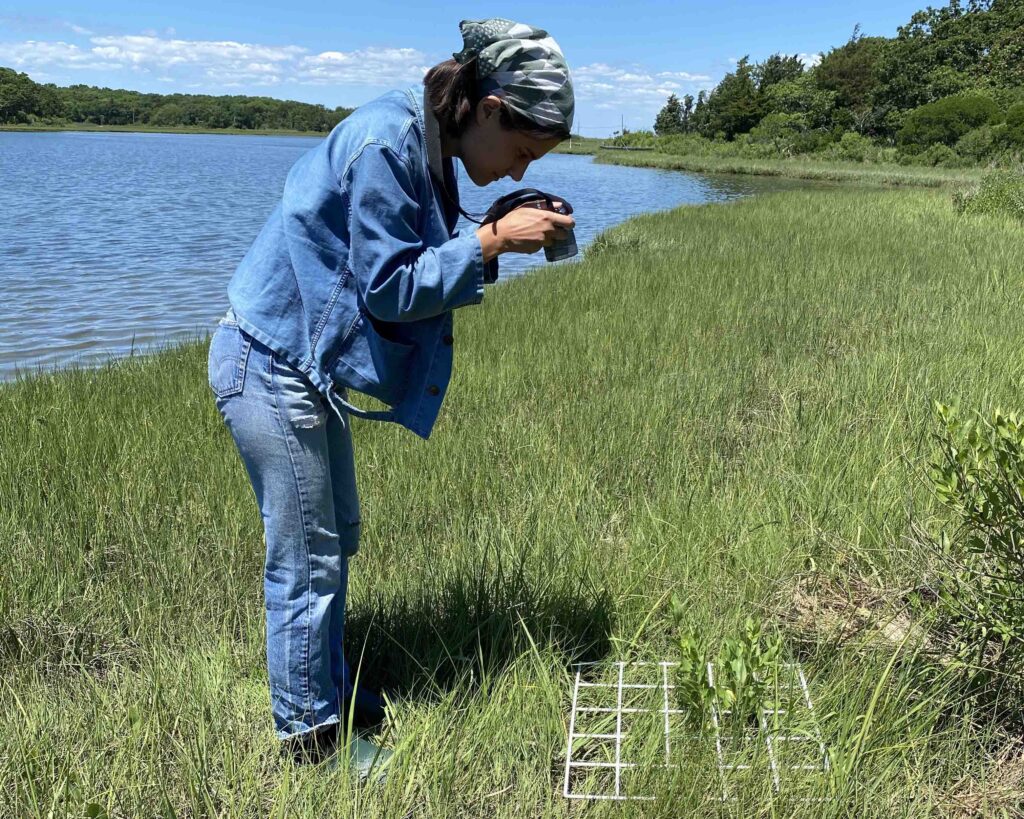 The Peterson Marine Community Ecology Lab
In addition to The Gobler Laboratory team, another key collaborator on the Georgica Pond monitoring program is Dr. Bradley Peterson of the Peterson Marine Community Ecology Lab and his PhD student Stephen Heck. Since 2016, Dr. Peterson and Stephen have conducted monitoring at the pond to assess impacts of the aquatic harvester and document the species of fish, invertebrates such as blue crab, and vegetation in the pond and the changes over time, seasonally and spatially. Brittany Scannell, also a Peterson graduate student, joins the team this year.