What are these holes?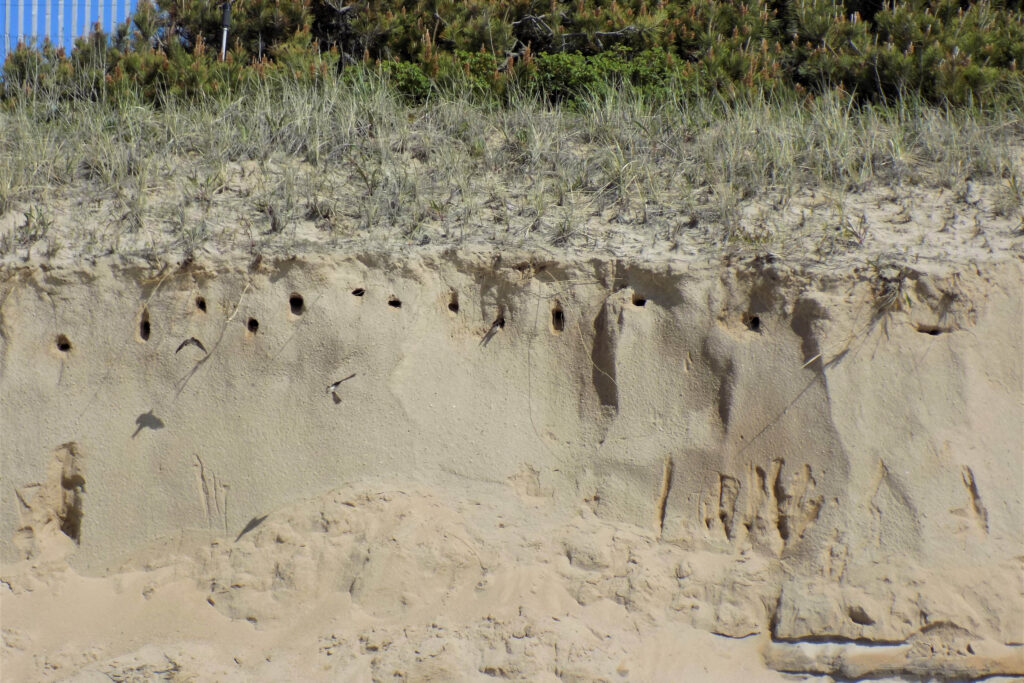 The odd looking holes in the dune near Georgica Pond are the homes of bank swallows, Riparia riparia, a small, drab swallow which nests in colonies in sandbanks (dunes, bluffs). Like all swallows they feed almost exclusively on insects which they catch on the wing. The birds build a nest at the back of the burrow, which can be up to 5 feet long.

The bank swallow has a large global range so is not rare, but like many migratory birds, it is declining. It does require a very specific habitat. According to the NYSDEC, they like to dig out their holes in "fresh faced bluffs" always near water. If bluffs or dunes are eroding too quickly, the nests will be lost. If overgrown and stabilized by vegetation, the habitat will no longer be suitable. 

During the nesting season (now, May 29) they are vulnerable to disturbance, so by keeping away from the posted piping plover nesting area, you are also helping the bank swallows—your mosquito eating friend!