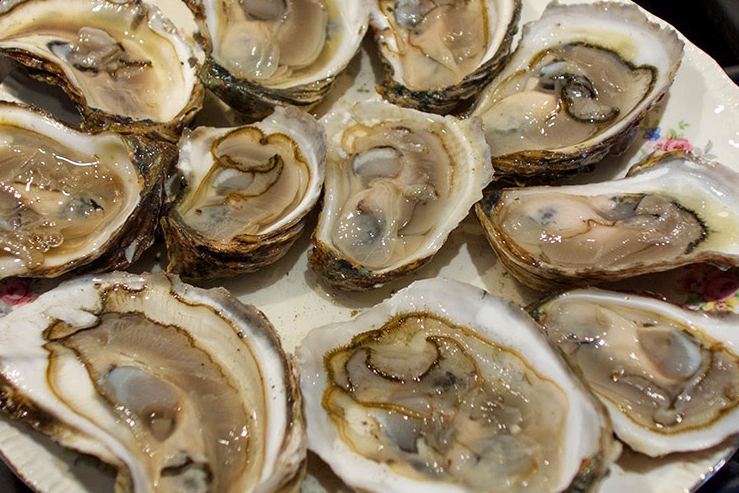 Inside the thick, knobby shell of the eastern oyster (Crassostrea virginica) is a velvety creature that is constantly filtering seawater—this is how it feeds itself. As filter feeders, these bivalves can improve water clarity and reduce the intensity and prevalence of harmful algal blooms. Adult oysters at their peak have been recorded to filter 50 gallons of water a day. With a large enough population in a small embayment, the contribution to water quality improvement can be significant.
Oysters prefer brackish water and one of the most robust populations on Long Island is found in Mecox Bay, a bit west of Georgica Pond. Oysters have also been farmed and harvested at Great Pond on Martha's Vineyard which has similar environmental conditions to Georgica. So the question is "Why are there no oysters in Georgica Pond?" A previous effort by the Town to introduce oysters to Georgica Pond in the early 90s was unsuccessful.
While we are researching the history to determine if there ever were oysters in Georgica Pond, the Gobler Lab initiated an experimental introduction of oysters this year with promising results.
With the approval of the East Hampton Town Trustees, NYSDEC, and support from the East Hampton Town Shellfish Hatchery, Michael Doall, the Associate Director of Bivalve Restoration at The Gobler Lab set up oyster cages in triplicate at three locations in the pond: North, Central, and South. Both first year (14 mm) and second-year (57 mm) oysters were included. The cages prevented predation (mostly by the blue crab) because this experiment was only to determine if oysters would survive and grow. The answer is a resounding YES!
90% of the adult oysters survived after four months in the pond, and
80% of the small-sized oysters survived after four months.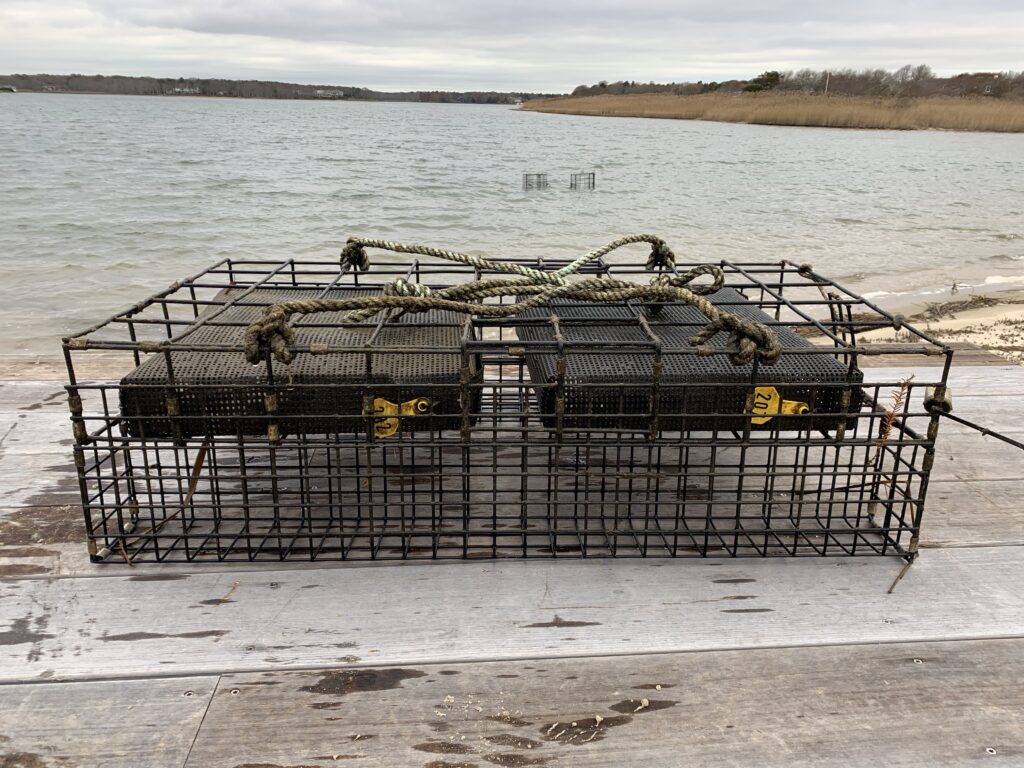 Since the conditions (such as salinity) at Georgica Pond can vary quite dramatically from year to year, we are repeating the experiment in 2020. If successful, the long-term goal is to establish a reproducing wild population of oysters to contribute to improved water quality at the pond.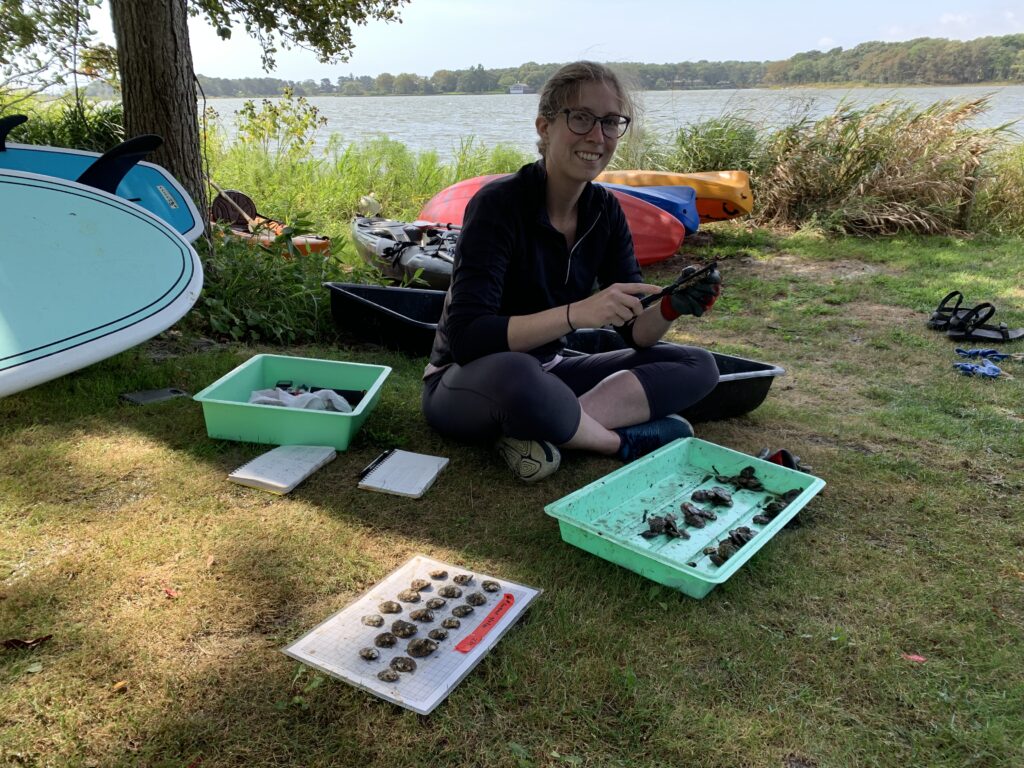 Oyster cultivation and harvesting is an important tradition in East Hampton and the Town hatchery manages an innovative oyster program. A community farming program and seeding of young oysters have been very successful. Earlier in the year, FOGP's Executive Director Sara Davison moderated a panel on oysters at the East Hampton Library that included both Barley Dunne, the Director of the East Hampton Town shellfish hatchery and Adam Younes a biologist at the hatchery and a commercial oyster farmer. The forum was very well attended, maybe because oysters on the half shell and Montauk Beer were served afterwards.
Oysters are considered an ideal food, both sustainable and nutritious and it is indeed exciting that more oysters are being harvested locally. While dining out, check to see if Montauk Pearls or Lazy Point Oysters are on the menu. According to FishChoice, an environmental nonprofit that supports a sustainable global seafood industry, one serving of oysters (100 grams) contains the following:
68 calories
2.46 grams of fat
53 mg of cholesterol
211 mg sodium
3.9 grams of carbohydrate
7.1 grams of protein
0.6 grams of Omega-3
New Year's Resolution — Eat more oysters!