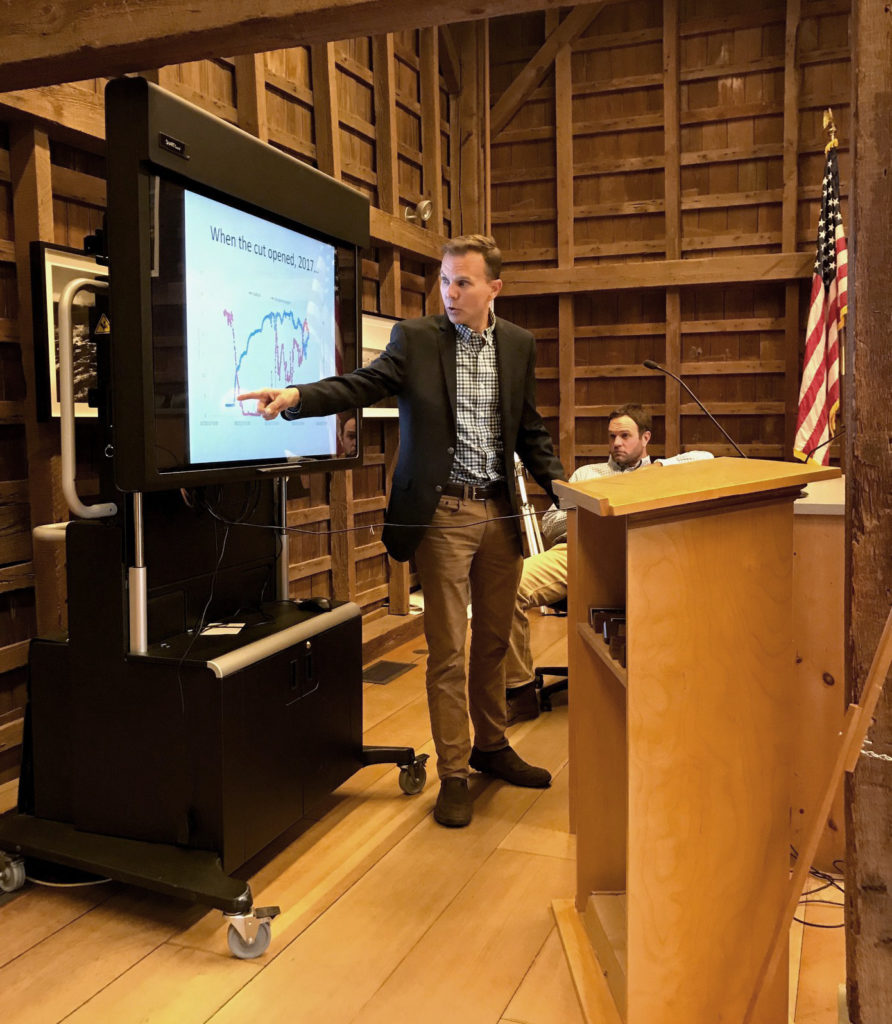 A floating tractor that has been used the last two summers to skim thick clumps of aquatic weeds out of Georgica Pond may be helping the pond to avoid the dense blooms of toxic algae that appeared in previous years, a marine scientist told the East Hampton Town Trustees this week.
Dr. Christopher Gobler of Stony Brook University told the Trustees on Monday night that in 2015 the pond saw a dangerously dense bloom of blue-green algae, which naturally emits a toxin that can sicken humans and kill pets that ingest it in pond water.
In the early spring of that year, there also had been a dense bloom of thick pond weeds earlier that year that had died off and started to decay, releasing large amounts of nutrients into the pond, possibly feeding the blue-green algae blooms.
Find the complete article in 27east.com.