Although the quality of waterways overseen by the East Hampton Town Trustees is generally excellent, according to a presentation at Town Hall on Monday, the negative effects of housing density and inadequate septic systems are evident.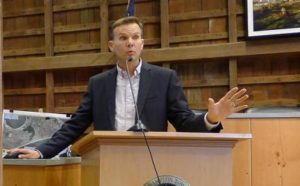 Christopher Gobler of Stony Brook University's School of Marine and Atmospheric Sciences has been monitoring waters here since 2013. His report on the 2015 findings was similar to the report the previous year. This time, however, he included mitigation efforts planned for Georgica and Hook Ponds in East Hampton, both of which had harmful algal blooms last year.
Read the rest of the story in the East Hampton Star.